Chet Raymo
Writer, Educator, Naturalist
About Chet Raymo
Chet Raymo is Professor Emeritus at Stonehill College in North Easton, Massachusetts. He is the author of fourteen books on science and nature. His work has been widely anthologized, including in the Norton Book of Nature Writing. He is a winner of a 1998 Lannan Literary Award for his nonfiction work, and the subject of a biographical essay in American Nature Writers. Raymo has authored several novels including The Dork of Cork, which was made into a major film (Frankie Starlight). For twenty years he was a science columnist for the Boston Globe.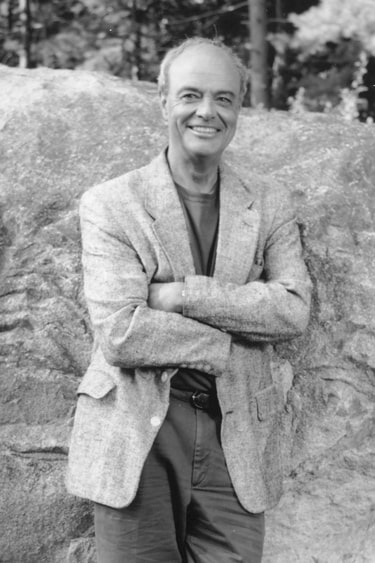 Science Musings
Chet Raymo's weekly Science Musings column appeared in the Boston Globe from 1983 to 2003. The column offered informed and provocative meditations on science as a creative human activity and celebrated the grandeur and mystery of the natural world.
Chet continued writing Science Musings online at ScienceMusings.com from 2004 until his retirement from writing in 2016. In thirty years, both in print and online, he produced over one thousand essays and four thousand blog posts exploring science and nature.
A comprehensive Science Musings archive was launched in 2019.